Whales and Sea-life
During your Cape Cod fishing charter or dune tour there is no limit for what you may encounter including humpback whales, great white sharks, seals and numerous varieties of sea birds. Know your Cape Cod whale information with this useful identification card: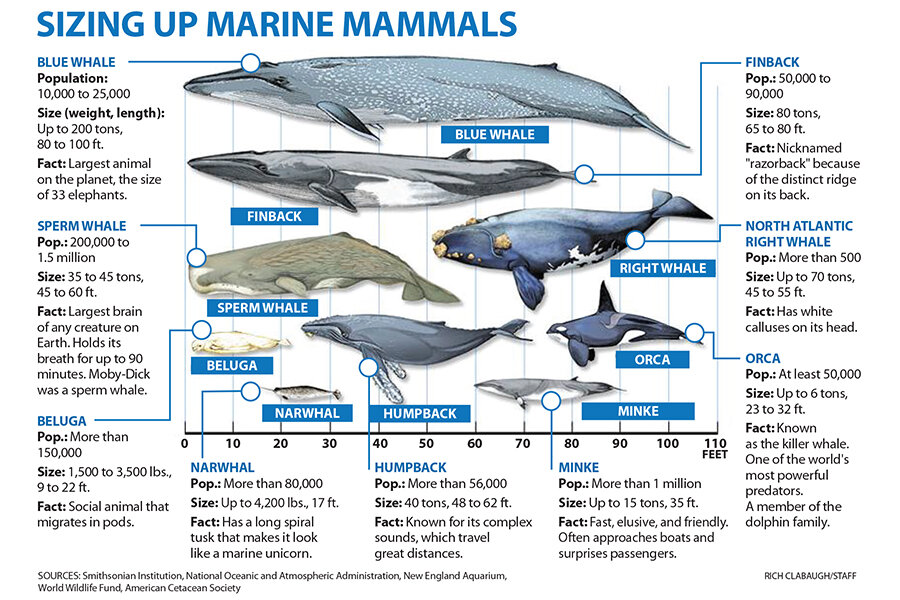 2023
2022

Truly remarkable recent Reel Deal video footage of humpback whales bubble feeding and breaching multiple times off outer Cape Cod. According to whalefacts.org, breaching occurs when a whale picks up speed near the water and then lifts its body and leaps out of the water, exposing up to 90% of its body above the surface. Three reasons scientists believe breaching occurs: to communicate a desire or a need, to let others know of nearby predators, or to let others know of nearby food. For this footage, the reason likely was notifying others of nearby food given the bait presence. While all whales have the ability to breach, none do it as often as the Humpback Whale.
Some quite large humpback whales get up close and personal with our 33′ Invincible Open Fisherman, Done Deal during this recent Cape Cod offshore fishing trip. We also had the pleasure of a pod of Atlantic white-sided dolphins charging our bow and riding along for awhile. Even though we see this often every time is still amazing. Be sure to listen to the deeply eerie whale sounds!
2021
2020
While striped bass fishing aboard our 33′ Invincible, Done Deal, with Captain Bobby Rice off the ocean side of Truro, Cape Cod…a humpback whale engages in magnificent behavior slapping its tail, spraying bunker out of the water and breaching. Drone and GoPro footage included! Amazing view of these majestic creatures. Why do whales slap their tails?
2019
2018 and earlier